Japanese International Coorporation Agency (JICA)
Japanese International Coorporation Agency
About JICA PMU
The Project Management Unit was initiated in 2016 to implement the GoPNG funded PMIA APEC 2018 and JICA funded projects.
Nadzab Airport Redevelopment Project (NARP) is implemented by PMU on behalf of the National Airports Corporation Ltd.
PMU is funded through the PNG National Government's Counterpart fund in the projects Public Investment Program (PIP).
JICA PMU Objectives
To provide Front End Engineering and Design, and Project management services for NAC's major infrastructure capital expenditure funded by JICA ensuring safety, delivery on time, on budget and achieving value for money & sustainability.
The Project Management Unit (PMU) plans to develop its human resource to take on the major airport development projects currently in progress. PMU personnel are therefore required to have sound knowledge on airport planning, management and maintenance of these developments PNG.
JICA PMU Projects
NAC, under the Project Management Unit (PMU) is currently undertaking major airport development projects around PNG. The Nadzab Airport Redevelopment Project (NARP) had its ground breaking and it is now under construction. Similarly, there are other airport developments of the same scale in the pipeline.
Along with the NARP all PMU key personnel will be required to participate in the scope of upcoming major airport works for the Tokua Airport Re-development Project and the proposed feasibility design of the New Kup Airport, Simbu Province.
NARP Safety Management & Employee Safety Training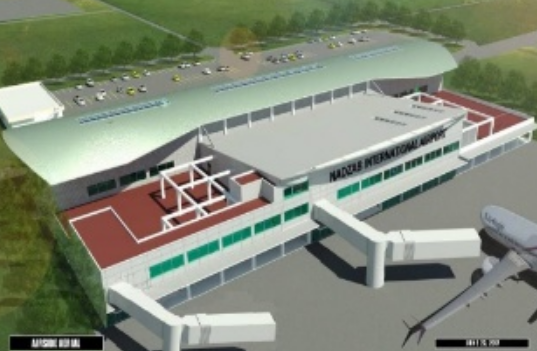 Project Safety System of work had received critical and analytical thinking at the project input-design stage. As group of Project Engineers in various fields working directly under the leadership of Project Director in Tom Nou, have ensured competent and appropriately qualified workers who are fit for duty on the project within the timeframe. Worker Safety Risks were and are continuously managed through the NAC HR Recruitment process. As part of the project safety input design, Project team ensures appropriate equipment and construction materials that are fit for purpose so that the output is reliable, sustainable and durable.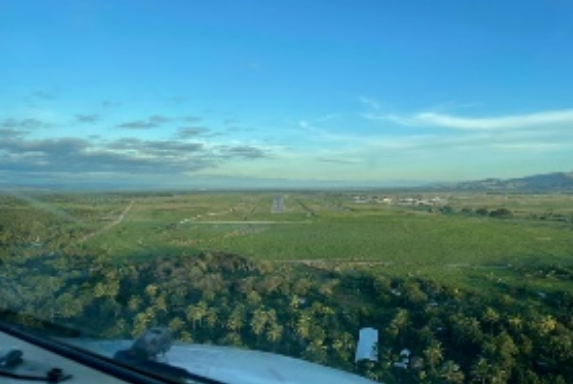 NAC Project Management Unit in partnership with JICA have become the project safety pivotal for the nation, and that is by "Opening up Morobe to the World and Impact PNG". PMU/JICA team wanted to Create Nadzab International Airport as one Gateway into PNG and out to the world" with safest record in history. For this to be experience in the later date, NARP Team has at the most, considered safety front in the project design stage with the project outcome in mind. Safely implementing the project safety system and field practices, and with robust safety and quality checks and balances, the project safety and project management teams have made NARP to be one continuously improving safer performer each day.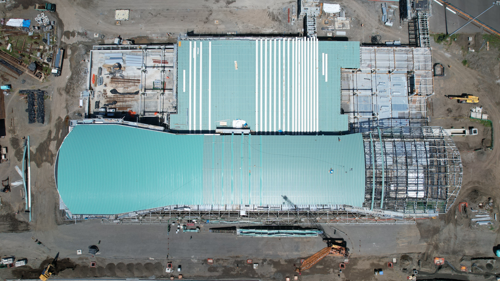 The project has taken shape day by day, week by week and month by month quite safely. So far, NARP has reached a recordable milestone which otherwise would have delayed or costed unbudgeted finances if the project had experienced accidents resulting in injuries and damages to equipment and properties.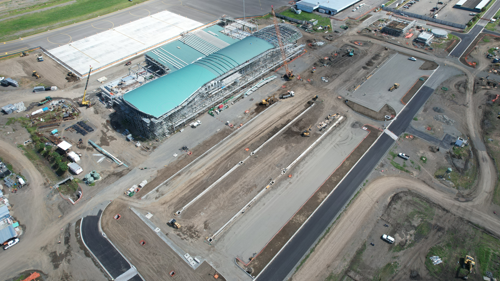 One of the key safety policies on the ground was for employees to report hazards when exposed and identified. Reported hazards and incidents policy ensured hazard identification and reporting freely for the purposes of creating a place of work that was safer every day at work. In so doing, we have eliminated injuries to workers, damages to needed tools/equipment and minimized total costs. All costs related to fixing or purchasing machinery including personal protective equipment were good investments on the project which prevented huge project time and process loss against budgeted timeframe of NARP. So far, the project has not experienced any Lost time injury and this was one significant Key Performance output Indicator for our project.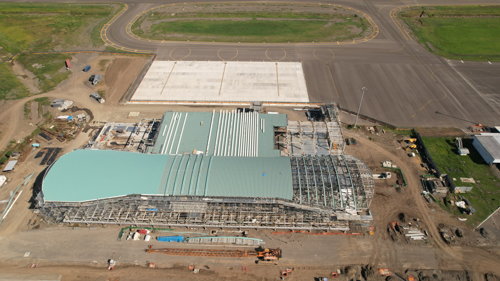 A serious accident could cause weeks or months of lost time and a recovery plan may reach unbudgeted financial resources level. Our safety and quality assurance system has ensured pre-start checks prior to use, and critical inspections by technical persons on the ground have engineered out possible equipment breakdowns which if not fixed could have resulted in process/time loss. Monitoring the corrective actions on site was crucial. Project team has been addressing specific health and safety issues thru inspection and observations. Taking the action on actions recommended were important because it helped the Project to progress on target. That was the essence of our continues improvement principle.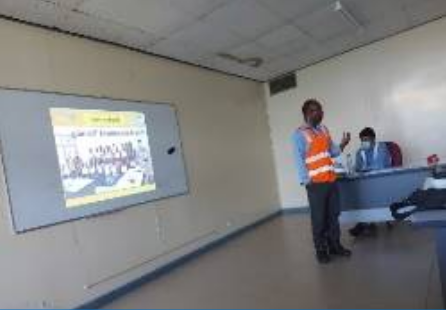 The project has spent hours on employee training. The time and resources spent on employee training was seen as an investment into the project rather than seeing it as a cost. Training programs prepared employees with the necessary skills and knowledge they needed to perform their daily tasks. Safety training is crucial for workers gaining a solid knowledge of safety topics associated with the immediate construction safety needs. Training, mentoring and couching employees on the project had made engaged safety performers and the results are that the employee followed safety instructions, safety standards and SOPs to avoid the greater risk for injury, illness or even death.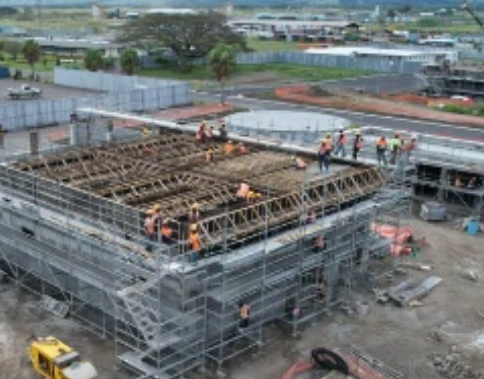 Project Safety Team empowered workers on the project to increases understanding for safer practices. The project management team had also provided safety skills training to employees who are mostly locals and issued them certificates. If there is anything the workers on the project will take away when NARP is completed is these certificates to pursue further in their lives ahead.